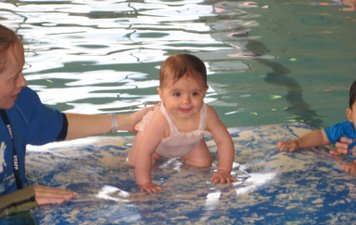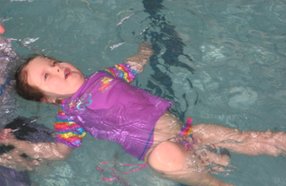 Swim Stars was established in 2006 and commenced operation in 2007.
Having worked in previous swim centres for many years, Samantha knew that teaching children to swim could be done better.
Take the child away from those busy, noisey centres and she knew their concentration levels would improve thus allowing them to learn at a faster rate.
What an amazing experience it is as you progress through lessons with a child and watch them shine.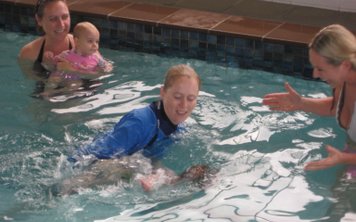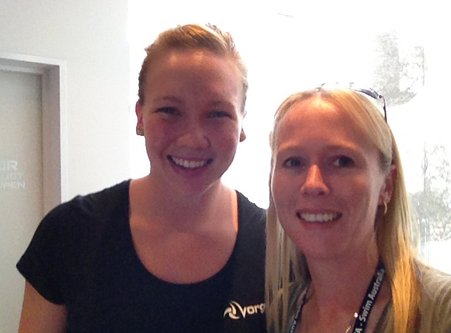 WHY A MINERAL POOL IS BETTER
At Swim Stars we have a Mineral Water Pool that provides many benefits to our swimmers! These benefits include:
* Produces soft and natural feeling water
* Moisturises your skin as you swim
* Conditions your hair
* Provides a natural relief to muscular complaints
* Relaxes your nervous system
* Produces a mild floccing agent enhancing water quality
As dedicated teaching professionals, our instructors are always searching for better ways to impart their knowledge onto your children. Teaching techniques change all the time with new developments from around the world being introduced. We pride ourselves on bringing you the best, most proven techniques available.
Samantha with Australia Olympic Gold Medal Winner Kylie Palmer
LOCATED AT THE GOODLIFE HEALTH CLUB
We are located at the Goodlife Health Club in Hoppers Crossing and utilise the facilities available. Whilst our pool is not as big as some of the other schools in the area, this does allow us to conduct smaller classes with less distractions.
WE BELIEVE THEY ARE THE BEST
All our teachers are Swim Australia or AUSTSWIM qualified to provide your child with the best possible opportunity to blossom as future swimmers.
All teachers are trained in CPR and have been vetted by the Government and hold their "Working with Children Check".
In a country surrounded by water, one the most important things we can do as parents is to teach our children to swim.
The care and patience shown by the staff at Swim Stars means that not only the children enjoy the experience but also the parents.
The joy on a parents face when their child achieves something new is beyond measure.
We work closely with the parents to ensure we get the best out of the children as they learn to swim.